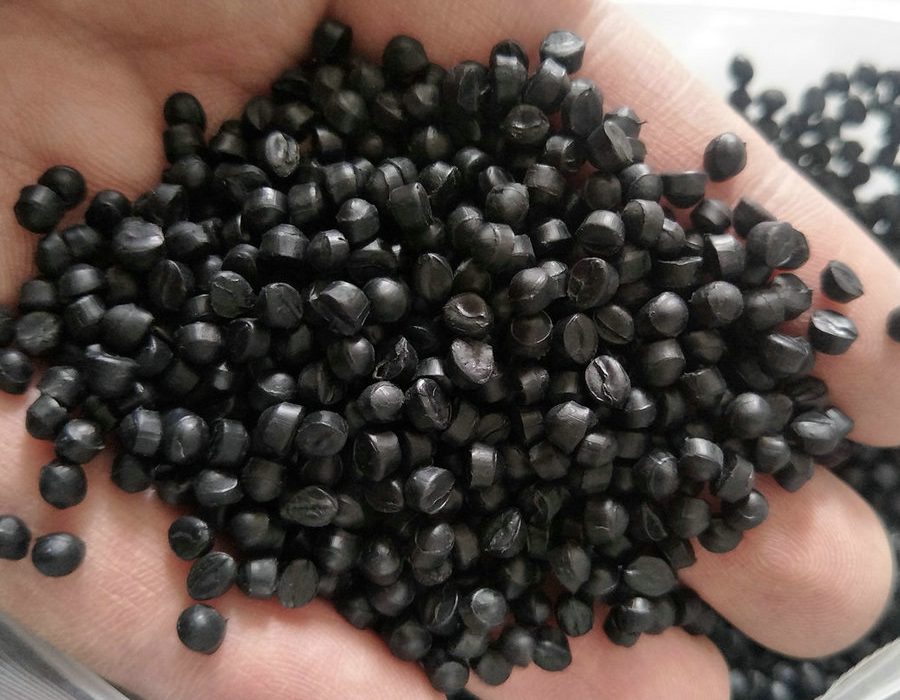 VTRHD01-HDPE RECYCLED BLACK GRANULES/ PELLETS
VTRHD01 is HDPE has shorter and more branches its chains are able slide against each other upon elongation without becoming entangled. This Grade is cheap Grade for Black HDPE film/ WOVEN. It has a density of 0.91-0.94g/cm3.
HDPE RECYCLED RESIN FOR BLACK PLASTIC BAG/ WOVEN, THAT WILL SAVE MORE BLACK COLOR MASTERBATCH.

Application:
HDPE Film (Shopping bags, casting film, etc.)
Blow Molding (Medical & Cosmetic container, Lubricant & Paint container, etc)
HDPE Woven