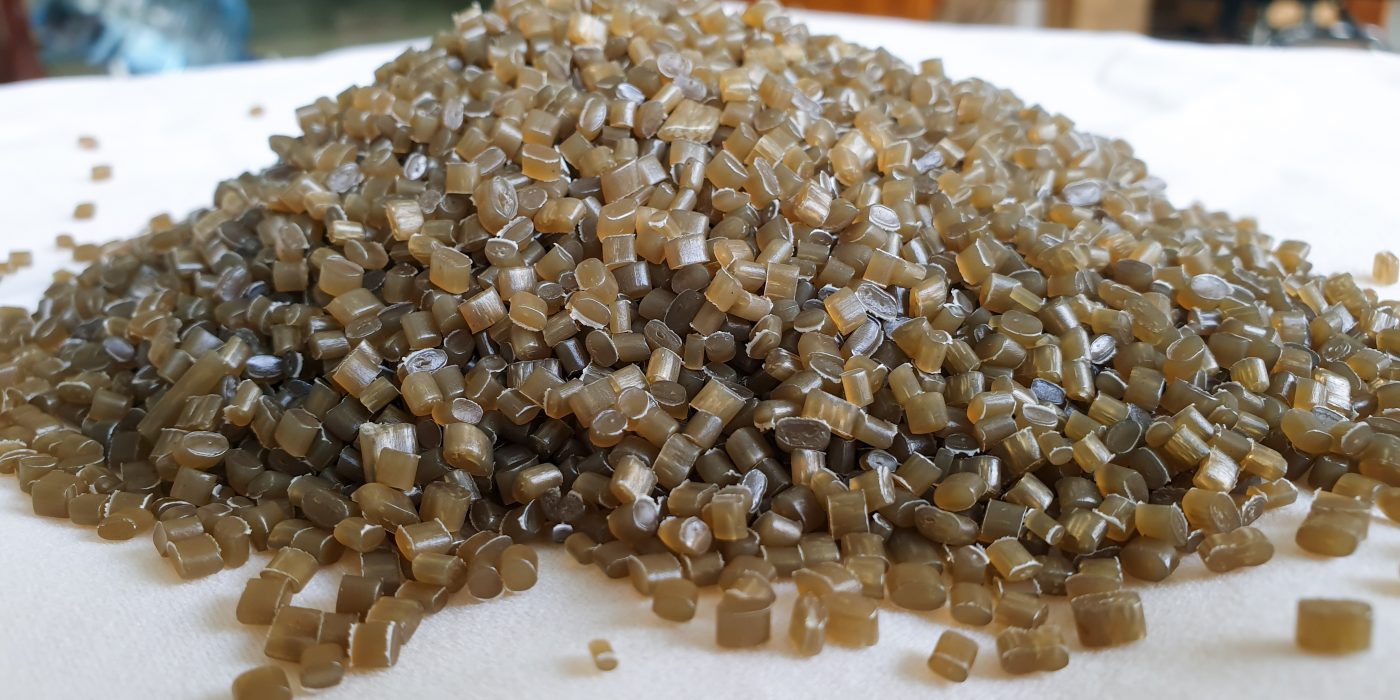 VTR31-LLDPE RECYCLED PELLETS FOR COLOR FILM
VTR31 is LLDPE (Linear Low Density Polyethylene) has shorter and more branches its chains are able slide against each other upon elongation without becoming entangled. This Grade is cheap Grade for color film. This gives LLDPE higher tensile strength and higher impact and puncture resistance than the LDPE. It has a density of 0.91-0.94g/cm3.
LLDPE RECYCLED RESIN FOR BLACK AND COLOR PLASTIC BAG, THAT WILL SAVE MORE COLOR MASTERBATCH.

Application:
Fiber (Carpet, Textiles, Upholstery, etc.)
Film (Shopping bags, casting film, multilayer film, etc.)
Blow Molding (Medical & Cosmetic container, Lubricant & Paint container, etc)
Extrusion Molding (Sheet, Pipe, Wire & Cable, etc.)
Injection Molding (Automotive, Electronic, Construction, House wares, Furniture, Toys, etc
Tests
Value
Unit
Melt Flow Rate (MFR)
1.4-1.9
g/10min
Density
0.9225
g/cm3
Tensile Strength
Mpa
Elongation at Break
%
Fish eye max(0.3-2mm)
30
n/1200cm2
Stripes
20
cm/20m3
Packing
In 25 kg PP woven bags,20MT/20'FCL