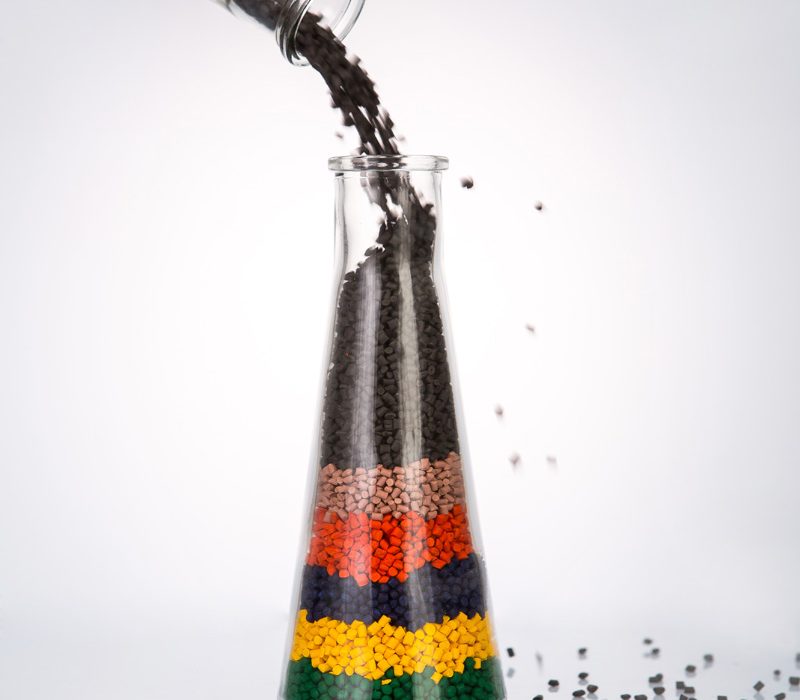 BLACK MASTERBATCH
PRODUCT INTRODUCTION
Black Masterbatch is made of the high-quality carbon black, PE resin and other special additives
It can be mixed with polyethylene resin for film blowing, casting, extrusion etc. and is easy to disperse with good compatibility. It functions as a modifier to improve the heat resistance, slip resistance, size stability and printability. It also reduces heat release from burning and therefore it prevents further environmental pollution.
PRODUCT APPLICATONS
In automotive and other black mass stone coating

In injection molding and extrusion

In blow molding and films and other pigmentation sections.

In silage wrap films applications and dripping irrigation pipes.

In water pipe and cable sheathing articles.

In EVA Ethylene Vinyl Acetate and other thermoplastics such as PE (Polyethylene), PP (Polypropylene), PVC – Polyvinyl Chloride, SAN – Poly (Styrene Acrylonitrile), ABS – Poly (Acrylonitrile Butadiene Styrene) and PS – Polystyrene.
SPECIFICATIONS
| | | | |
| --- | --- | --- | --- |
| Item | Test Method | Unit | Result |
| Carbon | ASH TESTER | % | 20-40 |
| Carrier resin |   | | LLDPE |
| Moisture content | IR | % | ≤0.08max |
| Melting index (190°C/ 2.16kg) | ASTM1368 | g/10mins | 10-20 |
| Particle size |   |     mm | 2.2±0.5 |
| Appearance |   | | White Oval |
| Powder Size | BETTERSIZE | | 1 micron |
| Mixing dosage |   | % | 1-10 |